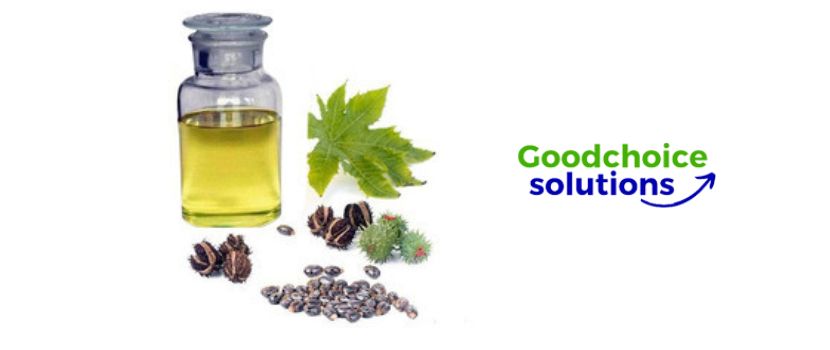 Low Moisture Castor Oil has a variety of uses in both medicine and cosmetics. For the face and skin, it is said to have positive health effects. Castor oil would be defined in this article along with its uses and advantages for the skin.
Having a yellow tint, castor oil is a transparent liquid. From paints to cleaning products, low-moisture castor oil in India is an active component. Low-moisture is found in many different household items. The majority of the medical conditions for which it has been used are to treat low moisture problems.
Which Ingredients Make Up Castor Oil?
Ricinoleic Acid is produced in the small intestine by the breakdown of low-moisture castor oil. As a result, digestion moves more quickly. Castor oil has additionally shown some potential advantages for the face and skin, though the evidence is less strong.
Low moisture castor oil has various qualities that make it a valuable skincare product, particularly for the face, by acting as a source of Ricinoleic Acid and numerous other fatty acids.
Benefits
Low moisture castor oil in India is said to provide the following benefits for the face and skin:
For Face
Castor oil is said to benefit the skin and face in the ways listed below:
• Adds to Softness: Castor oil has a varied composition of fatty acids. These can increase the softness and smoothness of facial skin when applied.

•Has Anti-Bacterial Properties: Castor oil can be used to treat facial acne due to its antibacterial and anti-inflammatory properties. Ricinoleic acid can prevent the development of acne-causing bacteria.

•Improves Complexion: Castor oil contains fatty acids that can promote the growth of healthy skin tissue, helping to correct uneven skin tones.

•Best for Sensitive Skin: Low comedogenicity of castor oil makes it suitable for sensitive skin. This makes it suited for use on sensitive skin because it reduces the likelihood that blackheads and clogged pores will develop.

•Cost-effective: Skincare items can be very expensive, especially facial oils and creams. Castor oil is relatively inexpensive and has many of the same benefits as other types of oils, including helping to maintain skin moisture and a healthy complexion.
Skin
Castor oil and Ricinoleic Acid have both been demonstrated to have anti-inflammatory properties. For treating irritated skin, they are therefore useful.
•Antimicrobial: By keeping out microorganisms that can spread illness, it may also shield the skin from bacterial infections.

•Acts as a Moisturizer: Triglycerides, which are moisturizing, are found in castor oil. It is an effective treatment for dry skin because it can help keep the skin's moisture levels up.

•Hydrates the Skin: Castor oil may have humectant properties, which allow it to draw moisture from the air into the skin and keep it hydrated. Triglycerides in castor oil can also be used to cleanse the skin by assisting with the removal of impurities.
•Other Uses: The skin's ability to absorb castor oil completely can take some time. However, dilution of the oil might hasten this process. Castor oil can be diluted with other oils, such as peanut or olive oil.
Castor oil and Ricinoleic Acid are sometimes used to treat a variety of skin conditions, such as dermatosis, psoriasis, and acne, as they are thought to increase absorption in the skin too. Also, castor oil is believed to encourage the growth of eyelashes and other types of hair.