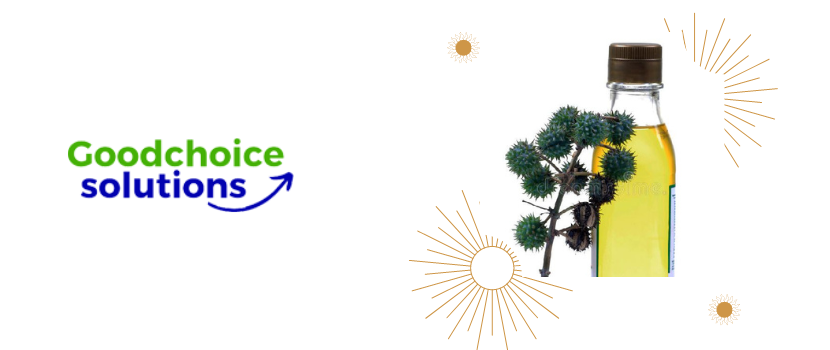 The Best Pharmaceutical Castor Oil has been used by medical professionals and traditional healers for ages because of all the advantages it offers. Many people believe that the numerous uses for and advantages of castor oil were first discovered by the ancient Egyptians.
A lot of people think Cleopatra employed the light yellow liquid to make her eyes whiter. Castor oil is a great treatment for a variety of diseases since it is easy to use and gentle on the skin.
Castor oil is a type of vegetable oil that is made by crushing the seeds of the castor oil plant. It has a light yellow hue. Castor oil's chemical makeup is responsible for many of the advantages it provides.
Ricinoleic acid is an unsaturated omega-9 fatty acid. It makes up roughly 90% of the fatty acid content of castor oil, a specific form of triglyceride fatty acid.
Castor oil has long been used as a treatment for several diseases and skin disorders, to ease constipation, and to improve the quality of hair. The immune system can be supported by castor oil, which is also an anti-inflammatory, antibacterial, and lymphatic stimulant, according to recent studies.
Top Benefits Of Castor Oil
●Natural Arthritis Remedy -
Due to its anti-inflammatory qualities, castor oil is a fantastic massage oil for arthritic joints, aching muscles, and nerve irritation. Castor oil includes ricinoleic acid, which can increase the body's anti-inflammatory qualities and is regarded as a secure treatment for arthritic pain. Here are some of the several ways that castor oil can be used to relieve arthritic pain.
●Stretch Mark Remover -
Stretch marks can arise from age, hormonal imbalance, unexpected weight loss, swelling, and pregnancy, which are the two main causes of them. One of the greatest remedies for several skin issues is castor oil. Its many nutrients and fatty acids make it a great moisturizer and a potent remedy for removing ugly stretch marks.
●Castor Oil For Treating Acne -
Acne is a common skin ailment that develops when particles build up in your pores and irritate and inflame your skin. Today's acne treatments frequently include salicylic acid and benzoyl peroxide, which can dry up the skin.
Castor oil is a natural substance that will take away dirt, dead skin cells, extra oils, and germs without drying out your skin, similar to utilizing neem oil.
●Castor Oil For Hair Growths -

Castor oil has gained popularity as a therapy for thicker, healthier hair growth, particularly Jamaican Black Castor oil. Regular usage of your roots can promote hair development, lessen product and styling-related hair damage, hydrate hair, make it shinier and fuller, avoid dry scalp, and enhance your hair's general health.
Castor oil can aid in repairing split ends and minimizing frizz when applied to the ends of your hair. To help your hair grow strong, follow these tips.
●Relieving Constipation -
Constipation may often be relieved by castor oil. The mixture of ingredients in the natural laxative acts as a strong stimulant to the small and large intestines and cleanses the walls of the colon, allowing impacted feces to pass through the colon.
The fatty acids in castor oil also assist the intestine to maintain moisture, which makes it simpler for the food to travel through the colon by preventing fluids from being absorbed by the digestive system.
Although it is frequently recommended as a treatment for constipation, Pharmaceutical Castor Oil is capable of much more. Castor oil has a wide range of applications and advantages, from curing arthritis to strengthening and regrowing hair. The numerous castor oil uses and advantages have been well-known to people all over the world ever since its earliest use in prehistoric Egypt.